Fly & Insect Screens
Non-chemical insect protection for doors & windows.
Enjoy the summer breezes & bring in the fresh air - without bugs!
Residential or commercial Fly Doors & Insect Screens for Windows – hinged or sliding, magnetic screens, retractable screens & pleated insect screens
Options
All Insect Doors & Screens are powder-coated to match existing joinery colours.
Doors
Hinged Insect Doors
Sliding Insect Doors
Stacking Insect Doors
Pleated Screens
Window Screens
Rollaway Retractable Screens
Pleated Screens
Hinged Aluminium Screens
Magnetic Screens
Hinged or Sliding Insect Doors
Hinged or Sliding insect doors are manufactured by us and powder coated to match existing joinery. We have insect proof solutions for single sliders, double sliders and stacking doors.
Like our Security Doors these products are made from McKechnie Aluminium corrosive resistant extrusions that have been designed to meet tough environmental conditions. You won't find any plastic structural components on our insect doors!
Our doors are made to measure and installed with a craftsman's level of care and attention to detail. All standard powder coat colours are available. Choose from standard insect mesh or paw-proof mesh.
Pleated Screens
Pleated Screens are suitable for hinged and sliding doors, bi-folds and French doors. We supply and install both McCraes pleated screens and Juralco's Venette™ pleated screens. They are made to measure, installed by us and powder coated to match your joinery.
McCraes pleated screens can be made up to 2.4m high and 2 metres wide on a single door or 4 metres wide for a double door. The pleated mesh is visible and retracts back neatly into the handle. This durable product is an attractive and practical addition to your doors. They can also be used as a solution for windows.
The Venette™ pleated retractable screen is designed in NZ and installed flat on a 3mm high PVC strip – there are no guide channels to trip or step over. They are ideal for wheel chair access doors. These screens can be supplied as single doors, double or multi options that can be stacked in a variety of configurations. They can fit door openings of up to 9 metres wide and 3 metres high.
Rollaway Retractable Insect Screens for windows
Rollaway Insect Screens are manufactured in NZ by McCraes of Nelson and are an innovative, stylish, and effective bug-proofing option for windows.
Unlike hinged or magnetic screens there is no obstruction across the closed window. The screen rolls away out of sight whenever it's not in use.
Unlike similar products, these screens are not spring-loaded, they gently retract back into the canister or into the open position.
All components are individually replaceable offering a virtually unlimited life span. The Aluminium cartridge is powder coated to match your joinery.
Hinged or Sliding Insect Screens for windows
Manufactured by us and powder coated to match your joinery, these screens are a cost-effective bug-proofing solution for your windows.
Wool pile is fitted to all sides of the screens ensuring that they are bug-proof and that they won't damage your existing joinery.
Our sliding screens slide easily in the tracks. Both sliding and hinged screens are easily removed for cleaning or winter storage.
For large sliding window openings we have designed Elite Sliding Insect Screens. Built for high use with sturdy rollers, our clients appreciate these particularly on kitchen sliders with deck access, making it easy to pass food and utensils out for summertime living.
Magnetic Screens
We manufacture 2 styles of magnetic screens.
Traditional magnetics are a cost effective option and suit windows with narrow frames. These come in a dark brown frame with pull tags on the bottom corners that allow easy opening.


The more Modern Magnetic screens are made using Juralco's magnetic component system and come in a variety of colours to suit your joinery.
The corner handles are moulded plastic. These screens are more flexible than the traditional screens and are made from durable magnetic compounds.
Re-meshing
Re-meshing service of doors and screens available at affordable prices on site or bring them into our workshop in Killarney Road.
Choose between Standard or Paw-Proof Mesh.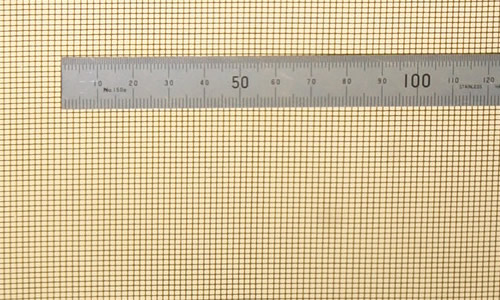 Standard Insect Screen Mesh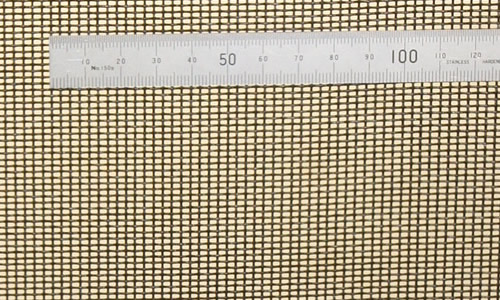 Paw-Proof Mesh
Fly & Insect Screen Gallery
All
Pleated
Venette
Sliding
Elite Sliding
Rollaway Retractable
Hinged
Magnetic
Paw-Proof
Free measure & quotes
Contact us today to book a free measure & quote
Need to get rid of flies and not just keep them out?
For effective, lasting results in fly control, call SWAT Pest Control.
Product Warranties, Care & Maintenance
Viking Security want you to enjoy your security doors & screens for many years.
Please read our about our product warranties and care & maintenance tips.