Testimonials
What clients say about Viking Security Doors & Screens
"Another job well done with awesome service."
Paula
November 2018
"What lovely boys, really appreciated the work they did and the conversation."
Lynley
August 2018
" Thank you so much for getting the security door installed. It looks amazing my kids and Mrs love it too. Also very pleased with the installer very professional and kept us informed all through the installation with a brief demonstration on accessing locks."
Mohammed
March 2018
"Thank you very much, the security door is awesome."
Michael
March 2018
"Your guys are lovely, I"m thrilled with the job, such an enjoyable process. I am a very grateful customer of Vikings."
Glenda
March 2018
"Thank you for the excellent service. We have been totally happy with the work that your company has provided us. We are especially impressed with the professionalism of Nick and Phil."
Ron and Yvonne
February 2018
"We are delighted that our bedroom is now free of insects. Please thank your team for the great work!"
Nancy and Dom
February 2017
"Thank you Phil for my pleated screen – it looks amazing, I'll be telling all my friends how good it is!"
Dianne
January 2017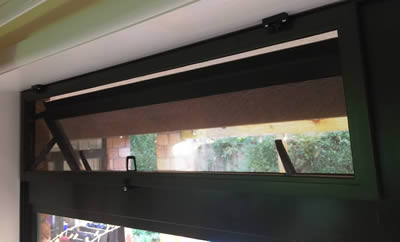 "We got all of our top windows insect screened and both bathrooms - it makes such a difference to be able to leave the windows open all summer. The house is so much cooler and no insects!
"We also got a security and insect screen on the front door which we can leave open for a lovely breeze and extra security!"
Scotty and Dee
September 2016
"Lovely man and he did a lovely job. We really appreciate the great service from your company."
Nikki
November 2018
"Great screens, great job, great people."
Abby
October 2018
"I thought I would send an e mail to thank you and your team for the amazing job you did on our fly screens, you guys were awesome to deal with on every stage and your quality of workmanship was outstanding, we won't hesitate to recommend you guys to anyone."
Alex
March 2018
"I absolutely love the screen doors, thank you. Lovely bunch of guys, lovely job, lovely service."
Erin
December 2017
"We love our doors and screens, just wonderful. Thank you for all your help. the team that came here were so efficient, we will recommend your company."
Nicola
October 2017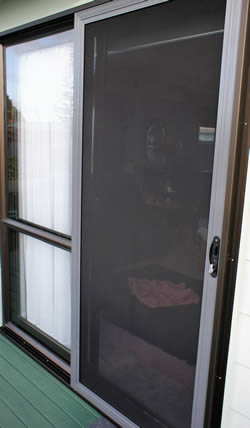 "We are delighted with our 2 stainless steel mesh security doors. We've got older bronze coloured window joinery and with some help from Vikings, we decided that the security door tracks needed to be bronze but we matched the door colour to the colour of our walls.
It's really given our doors a much more modern look. We had great advice and service from Vikings, they did a very neat and tidy job of putting the doors in.
We recommend the team at Vikings."
Barry and Margaret
August 2016
"Fabulous service, expertise, advice and finished product.
We are absolutely thrilled with our new door. Many thanks to your whole team. Simply superb service from start to finish.
We will certainly be telling everyone we know about you!!! Thank you so much!"
Cath and Jack
June 2016
"We had had insect screens fitted by another company who had given us problems from day one and despite numerous attempts to fix the problems they just couldn't provide an acceptable standard of work for our new home.
The team at Viking gave us guidance on the correct product to suit our needs which would also have to correct the failings from the previous install. The team didn't disappoint us doing an extremely professional job for us, which after a year of battling a poor install process was such a relief.
The screens look great, function correctly and have finally finished our new house as we had envisioned.
Finally I can sleep soundly without the wife giving me grief.
Many thanks to the team at Vikings we would recommend them every time."
Richard, Cambridge
July 2016